Marseille soap flakes Lemon 12x1kg
Genuine pure vegetable Marseille soap is versatile and should be stocked in every household. The soap is traditionally used for the maintenance of Belgian hard stone and other natural stone floors. But is also very suitable for hand and machine washing and other applications. The soap is completely biodegradable and hypoallergenic.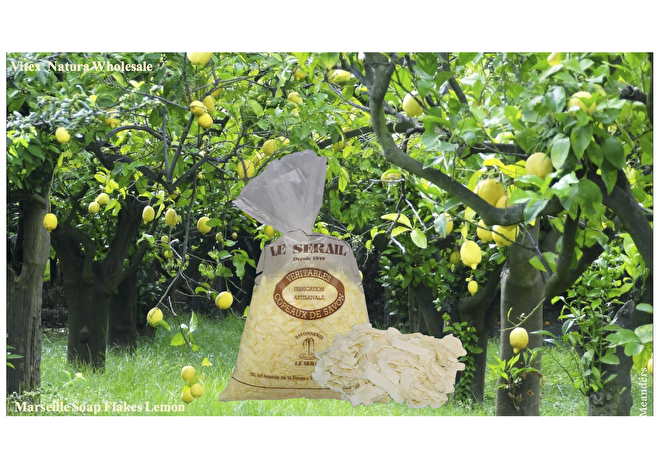 Pure soap flakes
Suitable for cleaning floors

Suitable for the Machine wash

Suitable for Hand wash (makes wool very soft)

Make your own shaving soap

Very gentle on the skin without dye and perfume.
Mild soft soap based on Coconut and Palm oil. Together at least 72%.
INCI list; (according to Regulation EC 684/2004) gt; 30% soap, lt; 5% perfume, tetrasodium tetidronate, CI 19140. Content: citral, geraniol, lime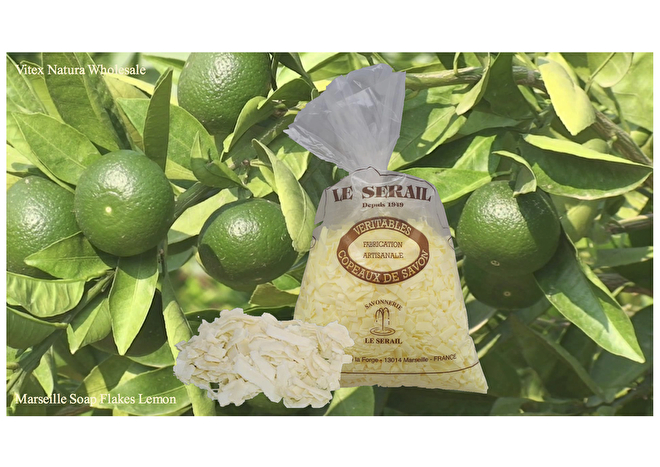 Product overview
Soap with no added color. Lemon blossom fragrance.
Maximum weight of one bag. 1kg (35.30 Oz)
Dimensions of one bag. 21.5 x 18 x 12 cm \\ 8.45 x 7.05 x 4.70 inches.