Buy now: Shower Bath gel
Shower and bath gel in different scents.
Brand: Le Serail
Description: 250 ml bottles.
Pleasantly scented shower gels.
This product meets your hygiene and well-being requirements.
Available in: Lavender, olive, honey, Monoi, cotton blossom, wild strawberry, frangipani blossom, lemon verbena, vetiver.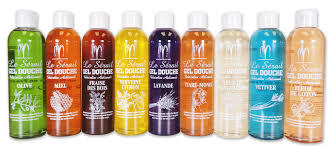 The soap is recognized worldwide for its hygienic properties. But the size and traditional production have almost disappeared.
This soap is of the highest quality. All-natural, hypoallergenic and bactericidal virtues are recommended by pediatricians and dermatologists.
You can find the 100g soap pieces of Le Serail here.
© N.A. ten Hoeve 12 \ 02 \ 2020
Shopping cart
No items in shopping cart.