Buy now: Black household soap
The black household soap is made from olive oil and linseed oil, it has a washing and protective power for all soils because the linseed oil, when dried, forms a protective film and gives a remarkable shine.
With its active ingredients and 100% vegetable origin, the black soap is ideal for cleaning and renovating.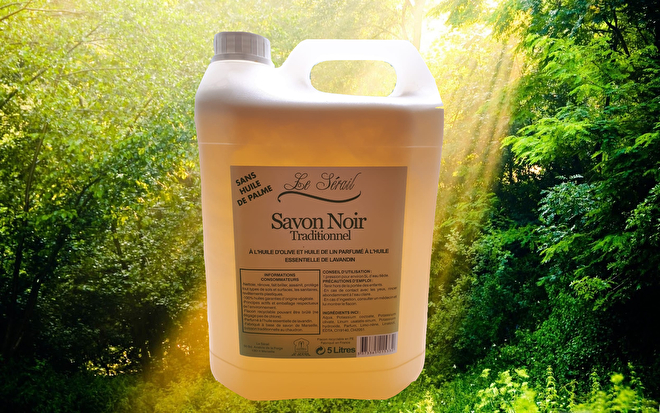 The liquid black household soap from the brand Le Serail is available as,
• 5 liter bottle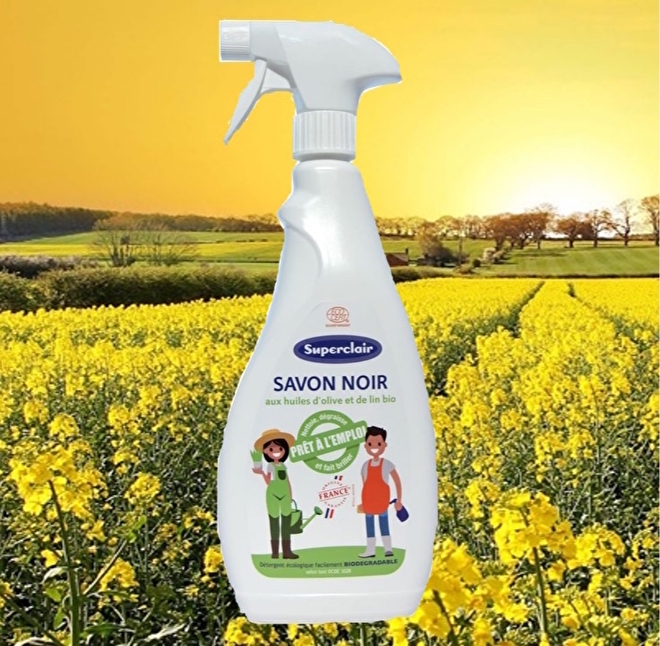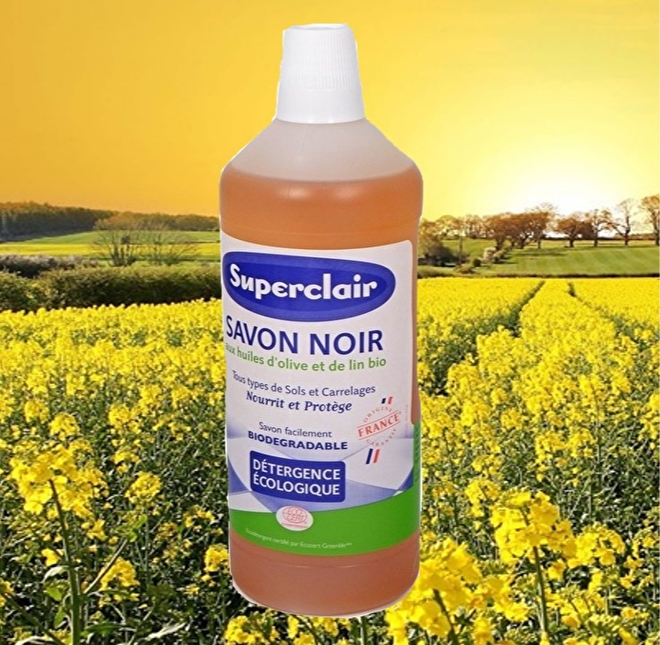 The liquid black household soap from the Superclair brand is available as,
• 750 ml spray bottle
• 1-liter bottle
The uses of this black cleaning soap are inexhaustible, some examples:
Cleaning floors and tiles: suitable for all surfaces

Cleaning oily surfaces such as a stove, extractor hood, baked-on pans, or the barbecue. Mold edges at the counter or in the bathroom also disappear like snow in the sun with a little black soap.

Cleans and nourishes leather: coats, sofas, car interiors, and saddles.

A natural shampoo for your dog or horse.

Detergent for the washing machine also stains remover.

Washing the car, bicycle, boat, etc.

Protect plants against aphids and other insects
Shopping cart
No items in shopping cart.