Buy now: Linen bath slippers ♥ 100% organic
BASIC SLIPPERS WITH CLOSED AND OPEN NOSE
The basic Slippers are environmentally friendly and cream white in color.
Beautiful biodegradable slippers. Lightweight slipper with a sturdy 7 mm thick cork sole.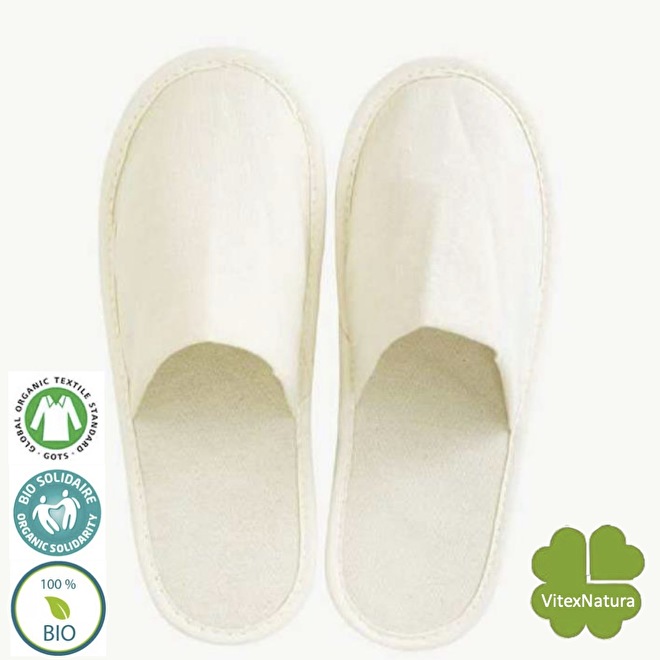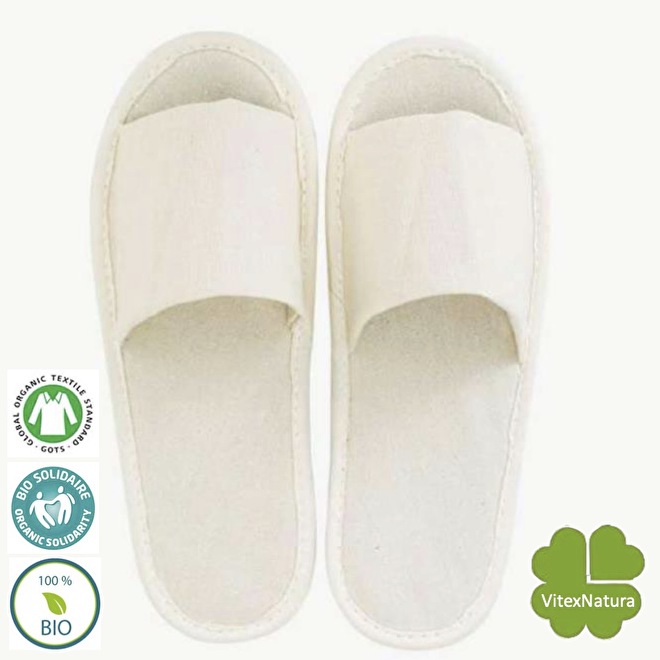 The slippers have a cork sole. Cork is pelled from the cork tree without harming this tree.
The linen fabric is one of the most organic fabrics on earth. It is strong and natural and repellent to moths and carpet beetles.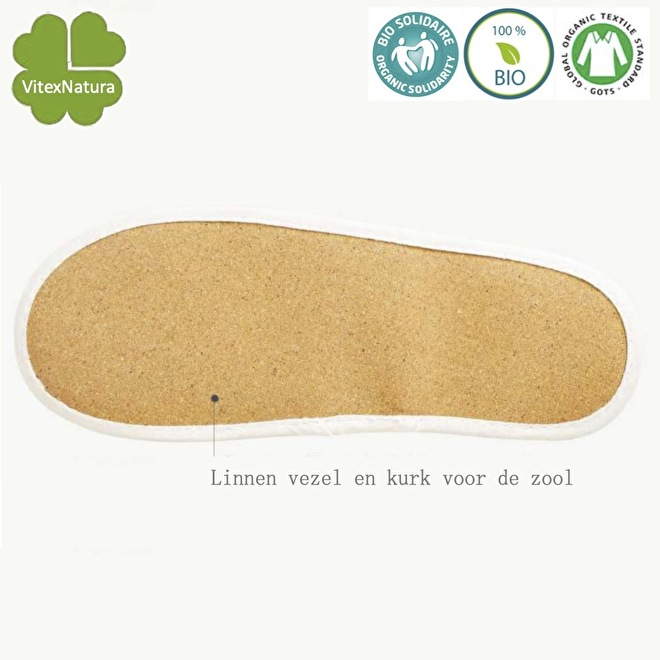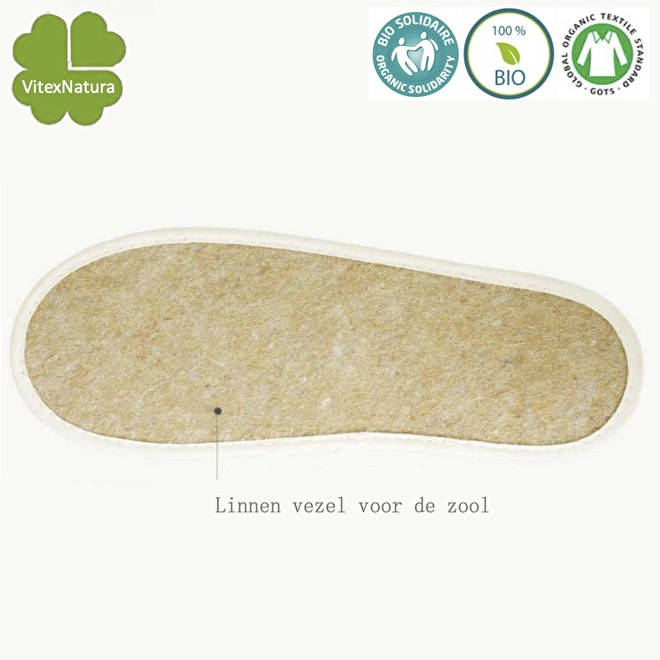 Untreated and undyed, linen is 100% biodegradable. The breathable linen fabric can absorb a lot of condensation without sticking to the skin and therefore wears comfortably on the foot. Moreover, these slippers are not only environmentally friendly but also skin-friendly.
Recommended for: beauticians, nursing, care, massage, sauna, wellness, solarium, hotel and holidays.
Characteristics:
Color cream white
Closed nose
open nose
One size (sole length 29 cm)
Thickness sole 7 mm
Ultralight 75-100g
Ideal for single use.
Shopping cart
No items in shopping cart.